The YoCGlobal™ Experience
YoCGlobal™ has assisted many clients with the extreme challenges of designing and manufacturing consumer products in today's economy. Here are just a few examples of the types of projects YoCGlobal recently completed. For more detailed information, please Contact Us.

New Technology Launch:
A well-known innovator in consumer products had identified a new technology that would enable them to introduce a rechargeable lithium battery based product for the outdoor enthusiast. YoCGlobal was brought on board to manage the Design for Manufacturing process and to qualify the factory in China that would ultimately produce this product. YoCGlobal's team identified several key performance features and cosmetic improvements that would enhance the consumer interaction with the product without adding cost or complexity in manufacturing. Contact Us if you have a new technology you want to introduce.
Manufacturing Management Challenge:
A consumer product company with a multi-million dollar line of laundry care appliances had a problem. Their sole manufacturing partner in China was facing financial challenges and stopped shipments without warning. YoCGlobal's crisis management team was called in to identify and qualify multiple new factories to minimize risk, negotiate manufacturing contracts, manage the product development and tooling design, install experts at the factories to provide status updates to the client and to oversee quality assurance. Within 9 months of beginning this project, YoCGlobal's team had products shipping from 3 separate factories. Problem solved. Contact Us if you face a crisis with your current manufacturing partner.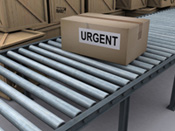 Product Evaluation & Improvement:
A US-based manufacturer of high end, professional hair care appliances needed to move manufacturing from Korea to China and had identified two factories with the capabilities necessary to fulfill their manufacturing requirements. However, with no internal technical resources to assure a smooth transition, YoCGlobal was asked to oversee this process.
Within 6 months of starting the assignment, YoCGlobal developed successful working relationships with both new factories' Engineering and Management teams and provided a full set of Engineering Documentation for more than 12 products. YoCGlobal's team also delivered improvements to the quality, costing and manufacturability of these products, reducing product returns and increasing consumer satisfaction. Contact Us if you need help moving your manufacturing to China.